Hello! This week I'm writing for people who have never visited Beyond Monopoly! So for regular readers/visitors feel free to skip to the part marked** to see why you shouldn't miss this Saturday's meet! For everyone else, read on:
Beyond Monopoly is 11 hours of pure boardgaming fun with incredibly friendly people. 10am-9pm. If you enjoyed Airecon it's like that but 2 hours shorter and in York with more comfortable chairs (sorry Mark). We've got a massive curated boardgames library (~300 games), with a range that cannot be beat. I challenge anybody to not find a game that they want to play. However, even better than that are our wonderful members. They say in London you are never more than 6ft away from a rat, well if you went to Airecon you were never more than 6ft away from a member of BM. In fact, you probably played a game with one of us and didn't even know it!  Chances are you will recognise some of us when you walk in. And no matter what type of game you want to play, someone else there will also want to play it, and probably teach it to you with a smile. And if you didn't go to Airecon? Well in that case you definitely need to come along, as you've got a lot of boardgaming to catch up on.
We play at the Bar Convent in York. It's a beautiful building with big tables, lots of chairs and just perfect for boardgaming. We're near the train station, a 5 minute walk from the city centre if you park and ride or live nearby, or if you want to park even closer send us a message and I'll tell you where to park close by for free! Essentially we are easy to get to. When you get here you head down the corridor on your left and you should find 2 large rooms of boardgaming. If you don't know where to look simply ask at the front desk and they will happily show you where we are. If you arrive after 5pm the door may be closed, in which case ring the bell and someone will let you in and tell you where we are. The Bar Convent does wonderful food, and there's also eateries just outside on Blossom Street. However, I'm afraid you can't eat outside food in the Bar Convent (it's part of our deal with them), but we have free tea, coffee, soft drinks and water.
So you've arrived (easy) found where we are (easier) well within seconds of entering you'll probably be approached and asked if you want to join a game. If everyone's already playing then one of our organisers will probably say hello and explain our club and make sure you're not left whistling in the wind until a game starts. With a high number of regulars and a range of short-long games we try to make sure nobody is waiting too long. If you come in and do feel at a loss just ask for Mark (that's me***!) and I'll come and say hello and introduce you to the club. We pride ourself on being welcoming, so if at all you are ever made to feel unwelcome then please find one of the organisers, but I'm sure that won't happen. Like I said before we have an extensively excellent collection, but if you've got a game you're itching to play, perhaps a recent purchase from Airecon, then bring that along as well.
Finally we finish at 9pm. Usually a number of us then go to the local to have dinner and a chat (and occasionally an impromptu game smuggled from the club), and everyone is welcome to join us.
If you loved the open boardgaming at Airecon, or any other con, or just boardgaming in general, or you want a new hobby and have never played a modern boardgame before in your life, then that's what we do. If you've got any questions please ask us here, or facebook, or twitter, or send an email, and we will answer them. You can come on your own (my first visit was on my own and it was so much fun I can't stay away), or as a group, with or without games. The most important thing is you have fun boardgaming. Also that your first visit is completely free!
**This week we have some new games visiting the club! Our finance manager doesn't know this yet, so they may actually be my games, but we've got top hit game selling out everywhere that's not just a euro…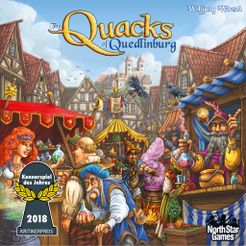 Bam! Play it at BM York this Saturday and see what all the fuss is about. Also a whole bunch of other games which are fun but which don't have the persuasive power of that one. Except for…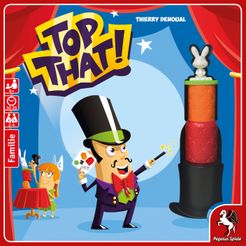 The game which reduced 4 grown men to admitting they couldn't even stack objects in a children's game. Ah, the power of conventions. See you this Saturday!
*** I was promoting my game Forks at Airecon, so if you saw someone wearing a garish orange t-shirt forcing a leaflet into everyone's hands that was me.